So in this article, I m will present you my list of the best porn paysites for 2020! So let us see what I prepared.
Busty GFs Exposed
Big tits are what makes cocks hard and no matter what your sexual preferences and what you like to jerk off to, big tits are simply always good. And there is the unspoken rule of tit porn; the bigger, the better. Well, you are about to enter the Holy Land of big tits and kinky sluts. Busty GF Exposed is an amateur oriented porn site that offers the best of big tits genre. And you better come prepared and stocked with tissues and lotion.
The real value of this network lies in the quality of the content and its diversity. In fact, the only thing these videos have in common is big tits. The number of people, orientation, race, color, and everything else varies, but humongous boobs are guaranteed. There is a couple of ways to filter the videos, with amateur, by far, is our favorite. The other thing that needs to be mentioned is that all scenes are full length and come in HD with fast downloading for premium members. So, in conclusion, this network is one of a kind and not many porn actually focuses just on big tits. The videos you find on this site will definitely become your favorite bookmarks and the inspiration for your masturbatory fantasies.
Pros
Great content
HD videos
Amateur Videos
Cons
Adult Member Zone
Premium porn sites are what real men use to polish their cocks. Not to shit on the rest of you who don't use premium sites, but here is one that really oughta make you change your mind about that. Adult Member Zone is a site that came out of nowhere and stole the show, if you get the picture. They did it the old fashion way by offering amazing content at reasonable prices and focused on your masturbatory experience, cutting out all the unnecessary things in the process.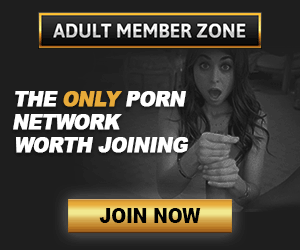 Many sites offer live chat, advertisement, plugins and all other bullshit. This one doesn't and it's all about you, the horny slut (or a guy if you swing that way) on the screen and your hand on your member. A couple of categories is all you get in terms of filtering, but you don't even need those all that much. Just take a look at the videos featured on the home page and try not get a boner before you pull your cock out of your pants. Your boy Mamba guesses that it will come out hard and ready to be yanked 😛 – Tits, asses, big cocks, cumshots, it's all there, ready to fuel your spank bank for months!
Pros
Excellent content
Simple design
Gay porn offer included
Cons
Broken Babes
There is so much porn content out there that most of it became quite stale and repetitive. Well, if you feel the same way about it, you really oughta check BrokenBabes out. Perhaps the best way to describe this rather filthy place is like this; if you like your porn nasty, rough and utterly kinky, this is the site for you. Babes get, as the name suggests, broken by huge cocks and the entire collection of videos is incredibly intense. The offer in front of you is surely one of the best ones you will ever get in terms of value for money.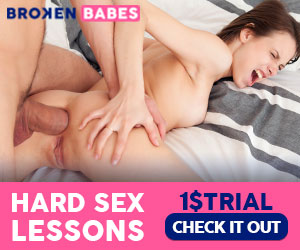 Even a simple browse through the content will get your dick hard and the most perverted parts of your sexual fantasies will light up like a Christmas tree. In regards to the site itself, Mamba likes it very much because it has no unnecessary plugins, menus and other shit that gets in a way of enjoying a filthy whore getting pounded experience. Clean and efficient design that puts action on the forefront, just like any porn site should be doing. In conclusion, offers like this one don't come up often and missing a deal like this one will deprive you of amazing masturbatory experiences. Don't be a fool to pass on this one.
Pros
Great offers for new visitors
Clean design
Lots of babes getting broken
Cons
Exclusive content in one niche only
MiLF.com
MiLF.com porn site features juicy cougar with perfectly trained bodies having a kinky sex with young boys and babes in such categories as lesbian, interracial, anal, threesome extreme BDSM and also solo jerk off instructions. All videos and photosets come in Full HD WITH unlimited download and streaming. With MYLF network membership you will get your pass to exclusive porn sites MILFTY, GOTMYLF, MOMDRIPS, MYLFED, MYLFBODY, LONEMILF and FULLOFJOY and will jerk off on scenes with Audrey Black, Vanessa Cage, Cherie Deville, Phoenix Marie and lots other stunning milfs.
Pros
Excellent content
Clean design
Great actors
Cons
Punish tube
Punish Tube is the best extreme porn site of 2018! Dubbed as "The Most Extreme Tube Ever Made," PunishTube offers videos that would make your libido aroused. That is if you can go past the roughness and brutality of the genre.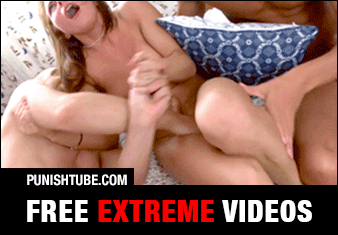 This is where you go to find that videos likely banned on all your other favorite porn sites. PunishTube offers no-holds-barred porn. This includes tiny girls being tossed around like sex dolls and bitches getting their faces fucked relentlessly until they gag. Of course, there is also smacking, slapping, spitting, crying and lots of dirty trash talking. PunishTube is not an experience for the faint of heart. Before visiting, make sure that you are ready to see such scenes and more.
All the anal BDSM and interracial hardcore sex you were looking for is right here on Punish Tube! Look no further for your daily fix of extreme porn. From what we've been able to verify, no other free porn site offers these many high quality BDSM videos featuring all your favorite pornstars. The girls always start with smiles on their pretty faces, but by the time these guys are done they've turned into ugly cock-ravaged whores! Don't worry; they love being treated like one.
And for the end our WINNER IS:
FILF
If you are into some of the more extreme taboo role-playing porn, FILF will be a treat for you. Featuring a wide array of forbidden role-play, including family role-play porn of almost every combination, FILF, or Fathers I'd Like To Fuck, is a website you should visit. Whether you are looking for a studious girl whose parents think she's an angel, but her brothers know better, or have always fantasized about doing DD/lg roleplay, FILF brings all of that raunchy naughtiness right to your bedroom. FILF also means Family I'd Like To Fuck, so it has MILF porn movies, step-sibling porn movies, and girl-on-girl roleplay that fits the bill as well.
FILF Review
It is easy to see precisely what FILF is all about from the first moment you are at the homepage. The extended title of the website is right there in big, bold, letters, almost asking if you'd had this type of roleplaying fantasy before visiting. Odds are, you have, as this is a website that has no qualms about showing what it is about wherever you see it.
One of the other things you will first notice about the site is the button to join and create a free account. Also, you will be able to select the language of your choice on the upper right-hand corner of the page. The language selections include English, French, Spanish, German, and Italian. It seems that this is a European site and that they feature gorgeous Euro pornstars and American porn celebrities alike. The movies on the site are all presented at 1080p, and if you have an open mind and a fetish you want to explore, there is a good chance there will be some of it here for you to enjoy.
You will need a free account to enjoy the explicit content at FILF. They say that you must provide a form of age verification, which is a credit card. It also states on their free account registration page that your account will not be charged. The website also asks for your first name, last name, email address, password, ZIP Code or postal code, and country. Once you are in the site, you will be able to watch the over 2700 HD porn videos, as well as the 2700+ high-resolution picture galleries. The site features 1000+ models, and while it is not the best-rated site out there, it is great for people who are looking for this particular niche content.
Oh, in case you were wondering, the content that is available on FILF is exclusive. The hard-core porn videos that you see here are not only amazing, but you can see them with a free account. Check this website out as soon as you can after reading this review, especially if you are into hearing sexy girls moan as their well-endowed "daddies" fuck them every which way in these taboo role-play clips. Really, any combination a family porn role-play is accessible. Of course, these aren't real families, so go ahead and enjoy the fantasy. It's hot.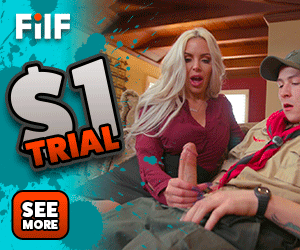 Because of the theme of the website, it also fits with a number of other genres. Interracial sex with the stepdad? Cuckolding with a son fucking his stepmother as "dad" watches? There are so many possibilities, and even some of the adult entertainment industry's sexiest girls come out to play. There are plenty of porn celebrity names that have films on the site, including Anya Olson, Mia Malkova, Skyla Novea, and Anikka Albrite.
Another major perk of this website is that some of the scenes that are here are filmed using Virtual Reality tech. If you have wanted to try virtual reality porn, this is a fantastic place to give it a go. You will need a headset, though Google Cardboard headsets are available cheap and easy. You can get close, walk around, and view this taboo fuck fest from a huge variety of angles. The website is pretty simple to use, with large thumbnails that are occasionally inviting you to live cam shows and plenty of categories to help you get to the scenes you want to see.
FILF Bonus Content
Get a free account for this website, and you can enjoy clips on the site, but also you will be able to access full-length DVDs from studios that produce films within the genre. These are popular adult studios like Tru Filth, Dream Girls, and Grind House. While you can also download the movies, there are multiple stream types available if you would rather just sign on and jack off. This website is excellent for females with these fantasies as well, so if you want clips to get off to, welcome and enjoy.
FILF Discounts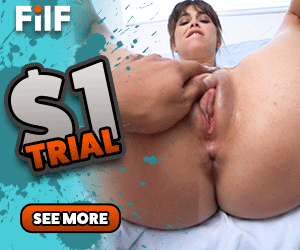 Signing up for this website has the word free written all over it, but the fine print does let you know that eventually there will be a recurring charge that happens on your account. While this website is excellent for people who are looking specifically for what it offers, there are other options available. Fortunately, you can check it out for free, and just cancel before the recurring charges begin if you want to move on. Another option is to take advantage of the pricing that I have gotten for you. Many people love this site, and it might be your next favorite porn website as well.
The Best of FILF
So, I got excited earlier and gave you the lowdown about a lot of the fantastic things FILF offers. If family fucking role-play is what you want to see, and you love the adult industry's top pornstars, names like Mercedes Carrera, Alexis Rodriguez, Sara Luvv, and Liza Rowe, this might be the place for you to find the naughty sex clips to satisfy your deviant desires. The website updates often, and you will also get fantastic porn content from a network of other hard-core sites that also have a knack for filming this sort of thing. The quality here is up to 4k Ultra HD, providing impressive sex scenes to tantalize. There are some negatives as well, so keep reading.
The Worst of FILF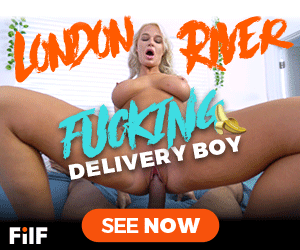 The content on this site is almost exclusively licensed from many other studios. While they say there is exclusive content, it is hard to find something that was made by FILF itself. I don't care too much though, the studios that it licenses its content from are amazing and the production value overall for the films chosen to offer is fantastic.
There are no downloads allowed on the site, making this a streaming-only service. If you are looking to have your own versions of any of these films, you will have to go elsewhere. This is not a big deal, and the site is a fantastic place to check out a number of other sites if you are interested in signing up to one of them.
The Bottom Line about FILF
In reality, FILF is a one-stop shop for role-play porn that is taboo, hard-core, and high quality. Keep watch for references to recurring charges, you will want to know when those charges are going to hit and when to cancel if you decide not to stick around the site for more than the free trial period. Overall, there isn't really an easy way to determine if some of the content here is exclusive, as they have over 3000 movies on their site. That's a lot of material to sift through to figure it out. All I know is that the models are hot, the porn is impressive, and the taboo subject matter brings happiness to people that love all of the fetishes that are represented.